Home » News & Resources » Transit Display/Digital Signage » Crystal City Potomac Yard Transitway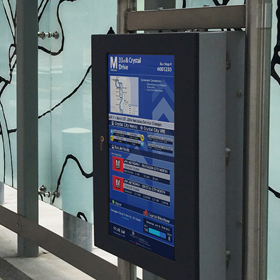 Real-time Arrivals for Metro's Premium Bus Service
The Crystal City Potomac Yard Transitway is the Washington metropolitan area's first cross-jurisdictional right-of-way dedicated to premium surface transit.
Real-time Arrivals for Metro's Premium Bus Service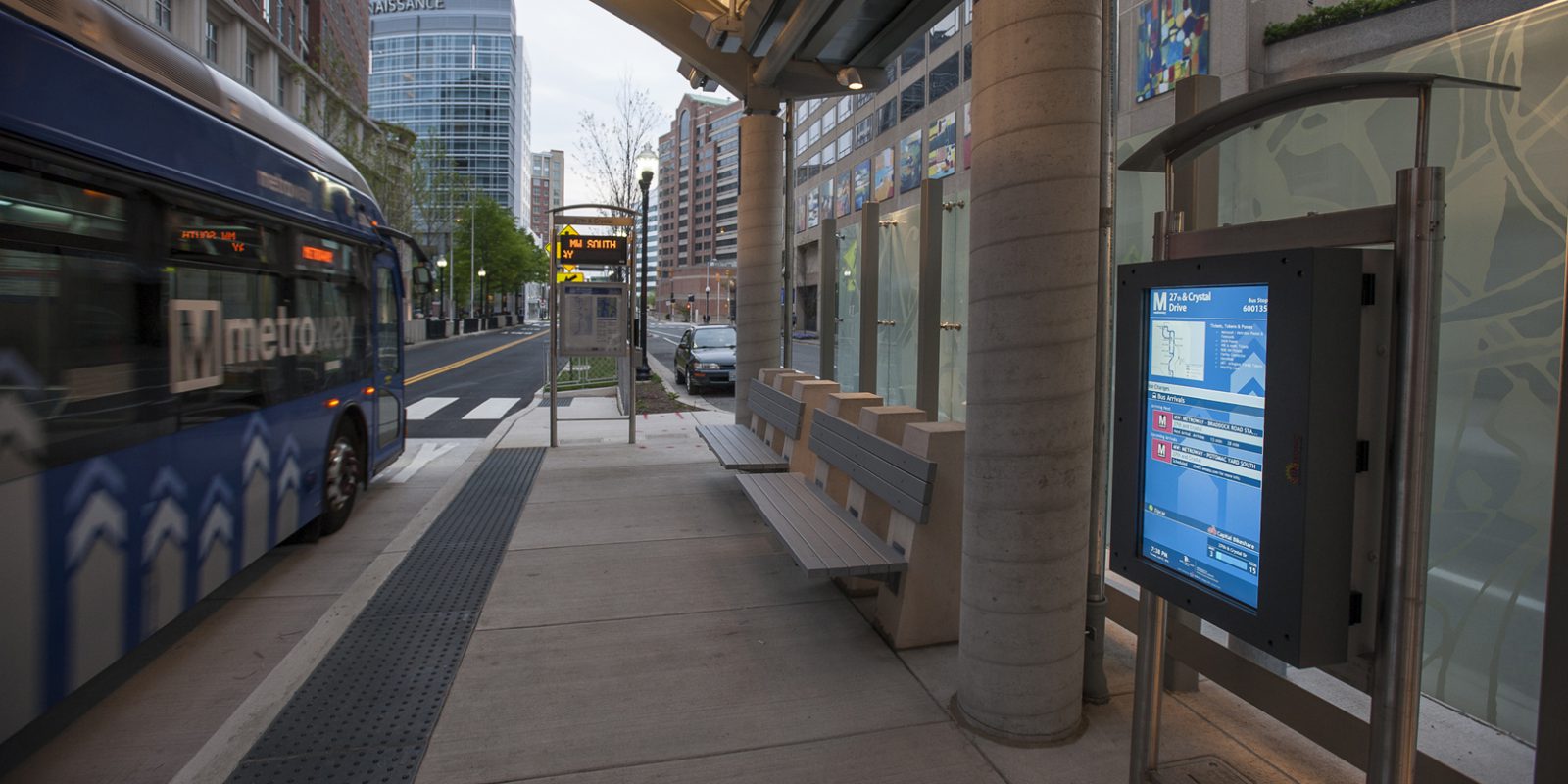 The Crystal City Potomac Yard Transitway is the DC area's first cross-jurisdictional that offers premium surface transit. Redmon Group, in partnership with W.M. Schlosser, installed our Transit Displays for the Transitway. This is a dedicated bus rapid transit route that spans the jurisdictions of Arlington County and the City of Alexandria. These signs provide real-time bus arrival data on LCD and LED displays. In addition to multimodal transit options, and Text-to-Speech capability for the seeing-impaired.
Reliable bus service paired with amenities like Transit Displays attracts riders to premium transit.
In addition, these Transit Display systems includes our custom, web-based Content Management System (CMS) so authorized users can configure the signs and add content to keep them up-to-date. They also withstand all weather conditions, including those severe heat waves during the summer.
Redmon continually supports these Transit Displays remotely and on-site as needed.