Transit Agencies and Government
Wherever your riders need information on how to get around town we can deliver it. From transit centers to airports and bus shelters, we have you covered.

Transit Agencies & Government
Locations throughout a transit system have different requirements for digital signage. Explore the case studies below to see a variety of physical enclosures, mounting options, display orientations, ADA features, and much more that have been installed in the real world.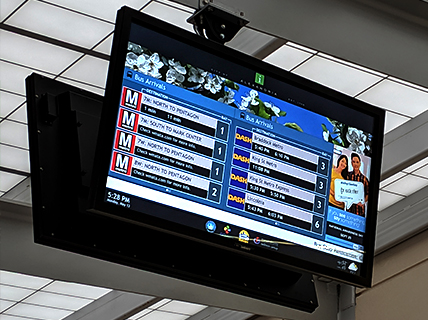 Transit Centers
Customize your station with central displays or a display at each bus bay. Our bus transit modules help make either one or both easy!
Real-time arrival and departure information
Weather
Time
Videos
News
Bike-share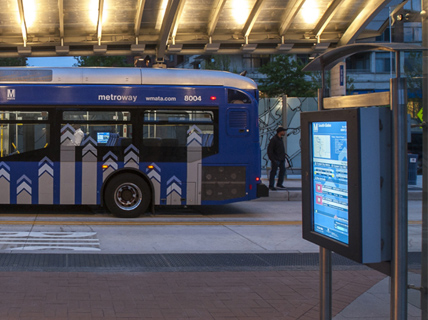 Bus Stops and Shelters
Reduce rider anxiety by letting them know when the next bus will arrive, and show alternative transit options too.
Schedule changes
Outages
Other real-time information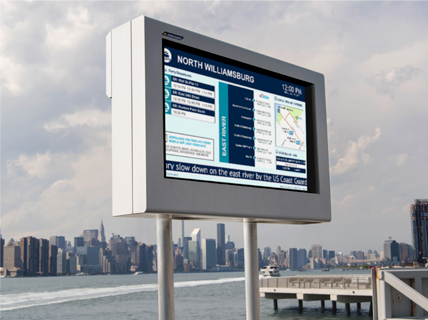 Ferries
It's smooth sailing ahead with Transit Displays at the dock. Our digital displays lets passengers know when the next ferry will arrive. And when they arrive on the other end they can check the display for other nearby transit options like bus, rail or bike-share.
Time
Weather
Other real-time information
Schedule changes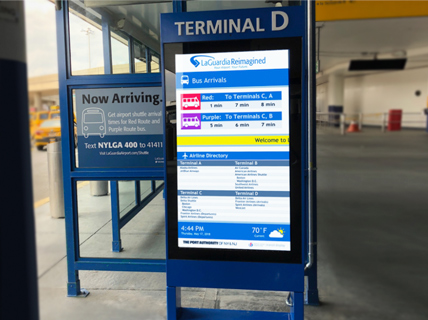 Airports
Our customizable Transit Displays can make it easier for air travelers to never miss a flight. They can also make it convenient for travelers to get back to their car by taking the guess work out of an airport shuttle system.
Time
Weather
Other real-time information
Schedule changes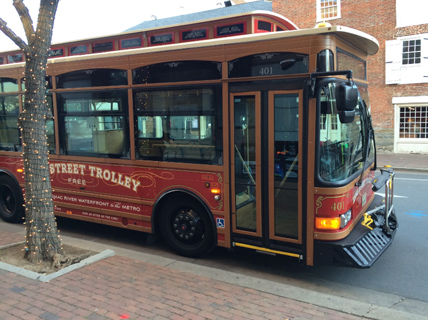 On-Board
Our Transit Displays on-board a vehicle can provide riders with transit information at nearby transit hubs to promote local businesses along a bus route.
Announcements
Time
Other real-time information
Weather