Hotels, Apartments and Condos
Demystify mass transit for residents and guests by providing specific localized information about the options that they have readily available to them nearby.

Hotels, Apartments and Condos
Take the mystery out of mass transit and provide a central location for electronic announcements all in one display.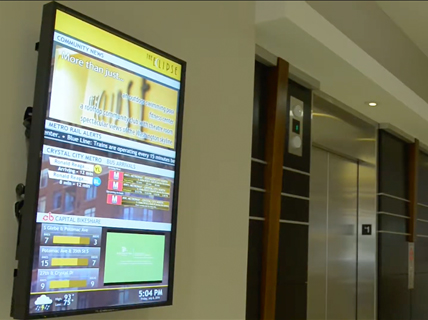 Apartments, Condos and Hotels
Residents and guests will appreciate the time you save them by showing real time transit options and arrival times, without them having to rely on their phones.
Local announcements
Weather
Bike-share
Travel time information