Home » News & Resources » Transit Display/Digital Signage » Transurban Video Wall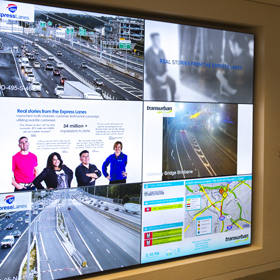 Transurban Video Wall
Aggregating High-Quality Content, in Many Forms & from Many Sources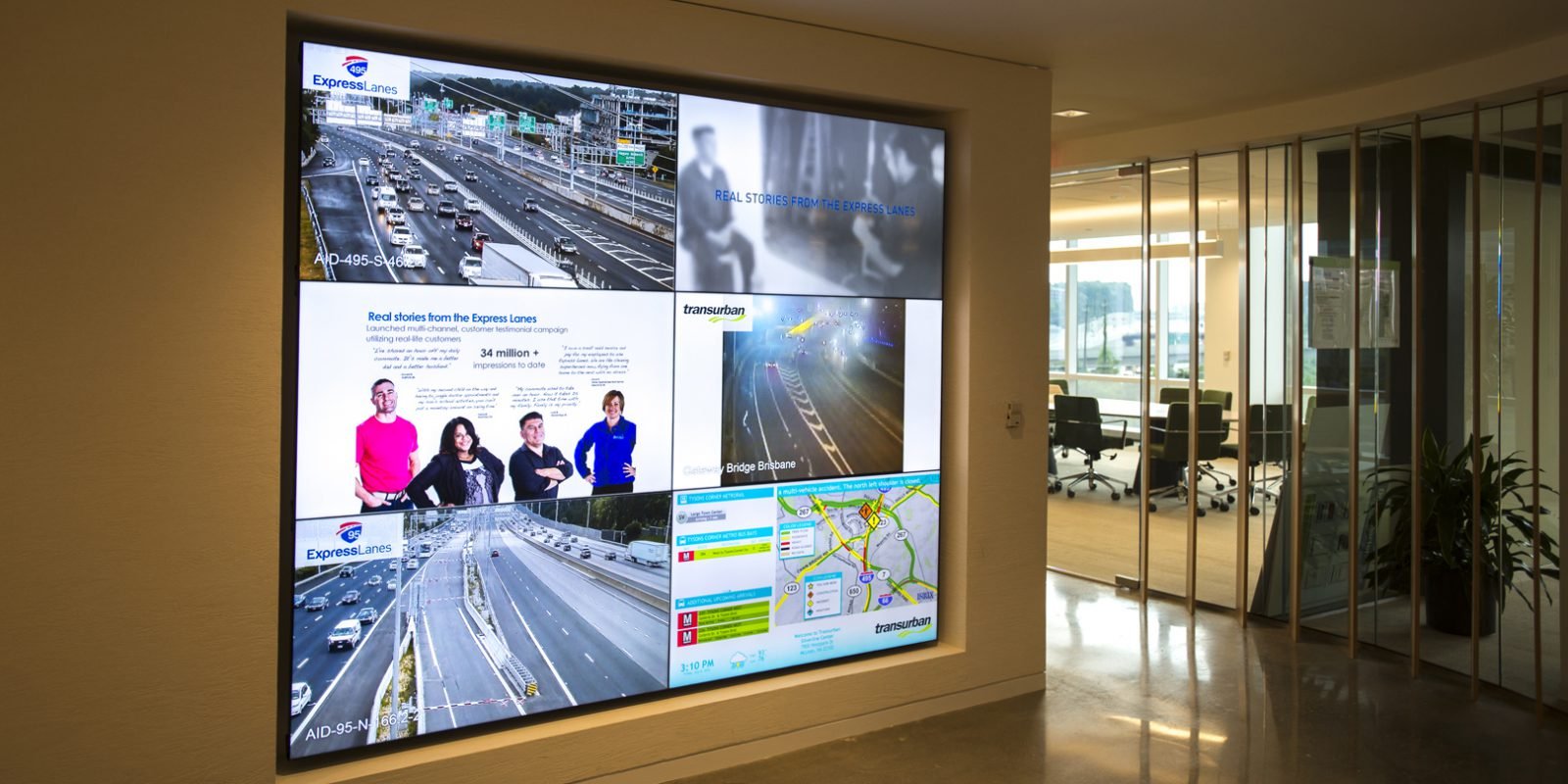 Redmon Group designed, configured, and installed a six-display video wall in the new headquarters of Transurban in Tysons Corner, Virginia. The video wall includes a real-time arrival information Transit Display. It also includes two displays dedicated to Transurban's marketing photos and video, and three displays configured to stream live video from Transurban roads around the world.
Redmon customized and enhanced our signage software to communicate with Transurban's media servers. In addition to smoothly and securely stream high-quality video content from across the globe.
Using Redmon's Content Management System (CMS), Transurban staff can easily update information on their Transit Display or their marketing images anytime.