Home » News & Resources » Transit Display/Digital Signage » Silver Spring Transit Center has 32 Transit Displays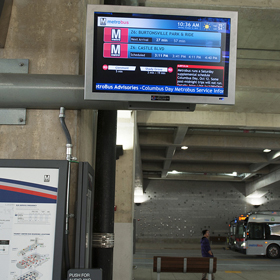 32 Transit Displays at Silver Spring Transit Center
Redmon deployed 32 Transit Displays station-wide at bus bays throughout the Silver Spring Transit Center in Silver Spring, Maryland.
Solutions for a Multimodal Transit Hub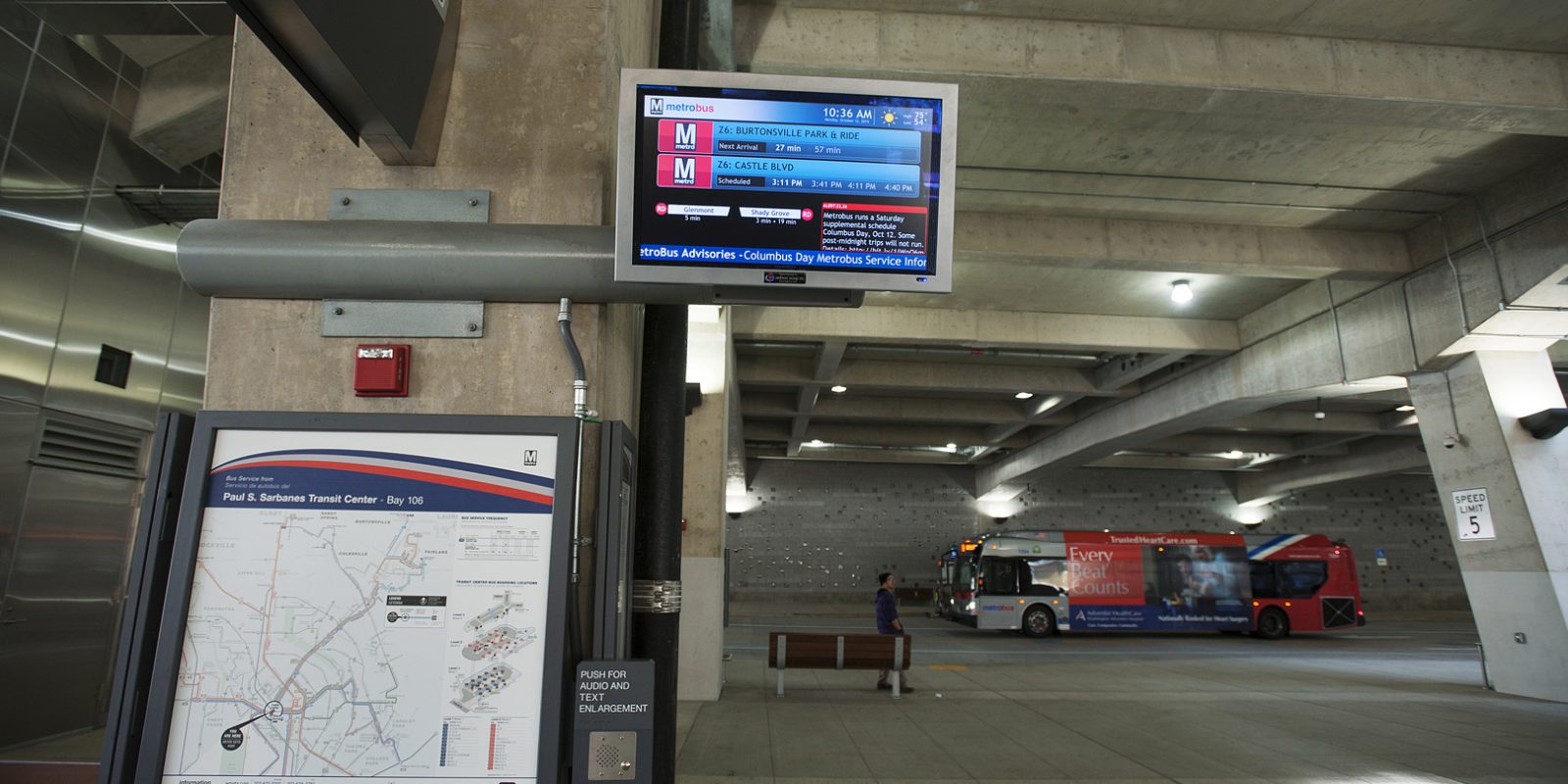 Redmon Group deployed Transit Displays station-wide in Silver Spring, Maryland. This includes 32 bus bays at the multi-agency Transit Center. This center serves passengers of Metrobus, Montgomery County Ride-On, and the University of Maryland shuttle. Commuters at the Transit Center are provided real-time arrival information. This includes local buses and the Metrorail, transit schedules, station information, weather and local alerts. These Transit Displays ensures riders see the most up-to-the-minute information no matter where they wish to go.
Redmon's Text-to-Speech assistive devices at each display provide ADA-compliant audio playback and text-enlargement on the displays for sight and hearing-impaired passengers.